Zephyr Test Management Training That Teaches You How To Squeeze Every Last Bit Of Functionality Out Of Your Jira Test Management Solutions
Our Zephyr Total Mastery course is a live online course where we combine the best aspects of online training with the personalisation of a bespoke training course. We'll take you through the core syllabus for Zephyr and then deliver additional modules to support your specific implementation of Zephyr for Jira. Delivering an an online Zephyr training experience specifically designed for YOUR team!
Whatever your requirements we have a training package for you. Completion of of our courses delivering a predictable and consistent execution process that increases the effectiveness of your test management process.
Custom
Package customized to your exact requirements.
All of Basic
All of Professional
Live Online
Setup Support
Data Migration Support
More Custom Modules
.... and more.
Professional
Enhanced Total Mastery course with your own custom modules, coaching calls and support.
All of Basic plus….
1 x Custom Module
Daily Focus Sessions
3 x Coaching Calls
Support Forum
Follow Up Support
Dedicated Training Environment
Basic
Core 10 Module, Online, Total Mastery course delivered with the cutting edge "Experiencify" training platform.
Physical Course Notes
10 Modules Over 10 days
Detailed Exercises
Management Progress Reports
Gamification
"Experiencification" System
This course is For Your Team If:
You want to avoid wasting time and effort trying to ensure you get high levels of implementation and execution consistency
You want your team to have the inside track on implementing a Test Management solution without the bias of a supplier provided training course
You value the experience of a trainer who's spent years in the trenches implementing test management solutions for some of the most advanced testing teams in the world.
You are ready to transform your approach to Test Management!
We've built this course with the sole goal of giving you total mastery. We've built it with a view to developing testers, BA's and developers skills in all aspects of test management. This training course covers all aspects of the software development life cycle from creating your software release schedules, listing your requirements and/or defining user stories. We walk you through how to structure and link tests to those stories in the most efficient and effective way. Followed by going through the test execution process and tracking results. It's all about practical implementation and using Zephyr to the best of it's capabilities on a day-to-day basis.
But… this isn't just your usual online training course? NO! We've built this course on the Xperiencify platform so that you benefit from some of the most advanced training concepts available in online courses today. Those concepts include 7 key triggers:

TRIGGER #1 (VARIABLE REWARDS)
Virtual rewards that Increases student attention.

TRIGGER #2 (CONSTANT WINS)
Pushing for action, and getting students to feel good about their progress.

TRIGGER #3 (GOALS)
Vivid goals that trigger more action, because what we focus on, we start to move towards.

TRIGGER #4 (URGENCY)
We inject a little urgency to provide adrenalin and prepare the brain to learn something new.

TRIGGER #5 (SOCIAL PROOF)
The sharing of proof of progress across your team that pours fuel on the fire for each student.

TRIGGER #6 (CURIOSITY)
A training experience that feels more like a video game than boring education where learning becomes effortless.

TRIGGER #7 (RECOGNITION)
The booster pack that creates an environment where everybody feels seen, heard, understood and valued.
Any one of the triggers above will have a pretty decent positive impact on your experience & engagement with our courses. Here's the even better part though! When stacked, they work together to have an even stronger, exponential growth effect on your training results.
Meet Your New Mentor, Trainer and Coach
Discover how he's helped Testers and Agile Team's across the globe implement high performing test management and test automation systems…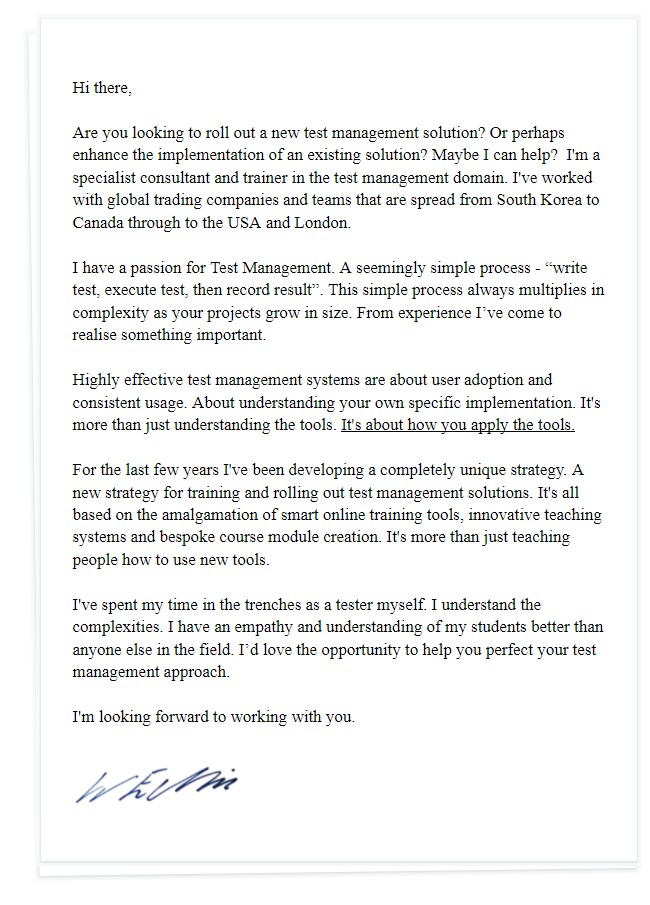 Are You Ready To Implement A World Class Test Management Process?
Here's what you'll get when you sign up for our "Basic" Total Mastery course…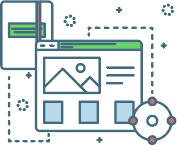 Module#1 – Getting Started
An introduction to your solution and setting up the prerequisites
In this module we'll take you through an initial tour of the solution you've implemented. We'll talk through the main architecture, the key components and create our first test cases, cycles and plans. We'll also walk you through some of the core user interface concepts and examine some workflow strategies you can employ.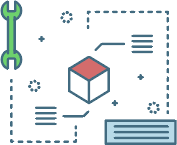 Module#2 – Admin and Configuration
Configuring and administering your solution
You can work with various different workflow strategies and customise fields, screens and workflow. In this module we show you how to setup all of this and explain the parts of your configuration that will have an impact on how you and your team use your solution.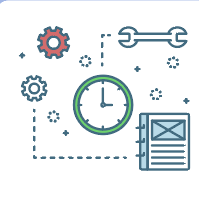 Module #3 – Test Cases in detail
A detailed look at how to create and manage your test cases
This is the core of any solution. Again though, there's a lot of flexibility you can employ in the way you work with your test cases. We'll take you through the different types of test cases and start looking at the different types of test cases you can work with.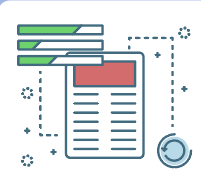 Module #4 – Test Cycles and Plans in detail
Organising test cases into cycles and plans ready for test execution
In order to execute test cases you'll need to pull test cases into a test cycle or plan. We'll demonstrate ways in which you can organise and run your test cycles. We'll see how you can report on test cycle progress and how you can group test cycles into Test Plans for clearer reporting and organisation of your test efforts.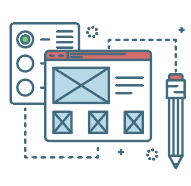 Module #5 – Strategies for Organising Tests
Strategies for organising test cases and managing your test efforts
As your repository of test cases grows it's easy for everything to become disorganised very quickly. If you keep things organised then it's easier to make sure people aren't wasting time rewriting test cases that have already been written. Zephyr scales comes with numerous features that will help you tag, track and manage everything in an organised manner.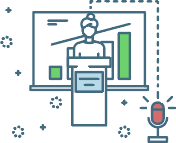 Module #6 – Reporting and Analysis
Generating reports and creating dashboards
One of the main reasons we track all of our testing efforts in a test management tool is that we can report on progress and status. All solutions come with reports that cover Execution and Traceability. We'll show you how to generate these reports and how to get the best of the reporting engine. We'll also walk you through the numerous Dashboards and Gadgets that can be used to track progress.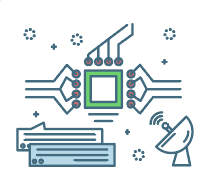 Module #7 – The REST Api
How to use the Rest API to add and update data/strong>
You may think you don't have any use for the REST Api. However, if you want to automate tasks and perhaps feed data into external reporting tools then this Api is invaluable. For those that aren't familiar with REST we'll take you through the basics and we'll demonstrate some practical real world examples. For those that already know REST we'll show you how to get everything you need to know to get the most out of this powerful addition to your test management solution.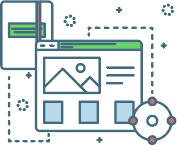 Module #8 – BDD
What is BDD and how to work with BDD
There's a lot more to most solutions than just writing and running manual tests. It's here that we start to look at the comprehensive built in BDD functionality. Write your test cases in Gherkin syntax and use inbuilt tools to distribute those Gherkin files to automation engineers. For those that aren't familiar with BDD we'll cover the basics too.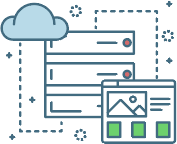 Module #9 – Test Automation
How to build automation into your setup
Test management solutions plug-in to a range of different automation tools. It accepts test results from many different unit test frameworks. It's here that we'll walk you through building a test automation systems and continuous test capability. We'll provide a ready built Selenium framework and take you through plugging all the components together to build a ready to go continuous test system.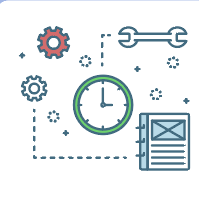 Module #10 – Advanced (7 concepts)
Advanced test case management concepts
There's far more to test management than many realise. In this module we'll take you through concepts like version control, test allocation, parameterisation, and much more. In many ways this is where the rubber meets the road. It's where we show you how to implement and use these skills in your projects.
When you sign up for our 'Professional' Training package you also get...
Dedicated Training Environment
We'll setup your own dedicated SaaS based training environment for the duration of the training course. This gives your team the freedom to experiment and, of course, learn from their mistakes. Experiments and mistakes they can feel totally at home making in their own training setup. No concerns about making a mess of your live production environments.
Who is this course meant for?
Any team that has, or is about to implement a test management solution. For teams that are looking for real hard core training that focuses on implementation in the real world. It's not worth reaching out to us if you just want some boring regurgitation of the products user guide.
How do you create the custom modules?
As part of the 'Professional' package we'll hold 2 x 1 hour discovery sessions with key stakeholders in your team. In those sessions we'll work through and plan out the additional bespoke content you need for your online course. We'll then go away and create the first draft of those modules along with the first version of the recorded module videos. You'll review those modules and we'll make one set of revisions (to both the written content and the video).
How do I know my team are working their way through the course?
The training platform we employ allows us to track progress of each course member. If you need to track progress we can provide daily or weekly reports to show progress. We also find that sending progress reports to all the course members helps build a sense of team competition and momentum.
Frequently Asked Questions
Let us transform Your Test Management System with higher levels of engagement, more consistent use and higher levels of learning with a training system that your team will love!
We can start this together now….
…just contact us today and we can start putting your dedicated course together.

Test Management Systems Ltd
We Help Agile Teams Implement Test Management Systems